About us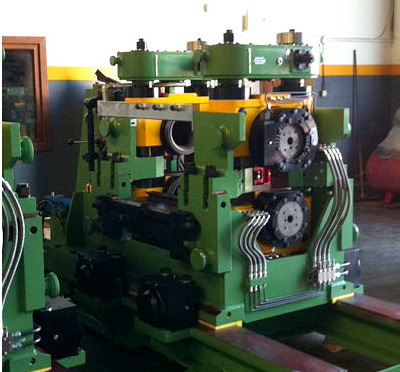 PİRİMER MAKİNA ENDÜSTRİSİ VE TİCARET A.Ş. is a part of PİRİMER GROUP which was established to work in iron & steel sector in 1990. For its both commercial and technical experiences had grown through the years to become PİRİMER GROUP specializing in the following areas:
1 – Mini Steel Plant
Production Management

Management Contracting
2 – Basic and Detailed Engineering, Manufacturing and Contracting for:
Dedusting and Environment Control Systems

Water and Water Treatment Systems
3 – Foreign Trade on Steel Products
4 – Civil and Steel Constructing
5 – Parts and Equipment Designing and Manufacturing
6 – Feasibility Studies and Market Analysis
Our Business Aim
PÄ°RÄ°MER business aim is to offer the market technically and economically
favorable production solutions and services with reference to equipment for the metal and mineral industries.
Manufacturing

Contractual Basis Plant Operation
Our Quality Policy
For Many years, "Strength and Precision" has been the slogan of PİRİMER. Today
"Quality, Strength and Precision" is the concept we stand for.
The goal of PÄ°RÄ°MER is to market products and services of a quality that corresponds to the requirement and expectations of the customers. The entire company, every unit and individual shall work in such a direction that product quality and quality improvements are the priority. The quality shall be such that it represents a considerable reason for choosing PÄ°RÄ°MER as supplier.
Our quality system covers our entire business from preparation of quotations to install and commissioning of the plant. As an extra pleasure for our customers, we guarantee the availability of spare parts for many years after the delivery of machine.